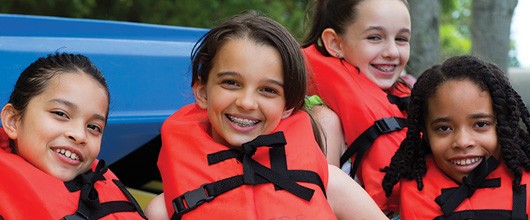 Financial Assistance
Girl Scouts is about sharing the fun, friendship, and power of girls and women together. Any girl in grades K-12 can join Girl Scouts, regardless of their financial situation. 
Financial assistance is available to assist girls with the $25 membership dues, and also to help pay for participation in camp or council-sponsored programs. 
Parents can request financial assistance when joining or renewing by selecting "Request Aid" on the Payment screen.Your status will show as Pending Financial Assistance, and GSWPA will send the primary caregiver the application to complete in order to be considered for financial assistance.
Or, fill out the form now by clicking on the links below. 

Online Financial Assistance Application - Membership

Online Financial Assistance Application - Camp and Events
Visit our Forms Library for paper Financial Assistance applications.