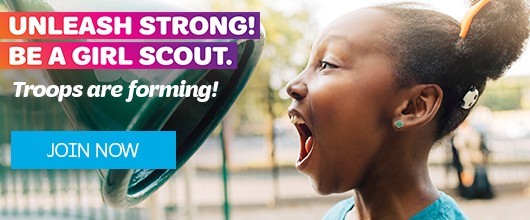 Want to learn more about Girl Scouts? A great way to have all of your questions answered is by coming to one of our upcoming information events or community event appearances!  

Whether you want to register your daughter, become a volunteer, or both, we'll be on hand to answer questions and help you get started. 
Explore the map below to find an upcoming event near you! 
If you would like to add an information event to the map, please fill out the request form.