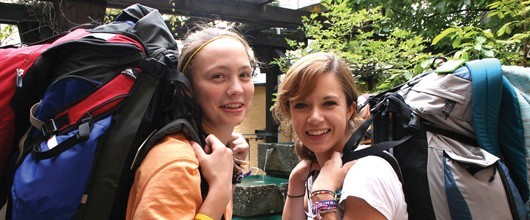 Join the GSWPA Adventure Squad!
Adventure Squad is back, bigger and better than ever. More activities open to more ages, and we'll be adding as we go. At the end of the summer, we will draw 50 winners to receive a custom Adventure Squad buff. The more Adventure Squad events you attend, the more times you are entered in the drawing! Adventure Squad events this year include:
2019 Adventure Squad Activities
Camp Set Sail
June 23-28 | Camp Hawthorne Ridge
Grade Levels: Juniors, Cadettes, Seniors, Ambassadors
This series is generously supported by the RK Mellon Outdoor Initiative.