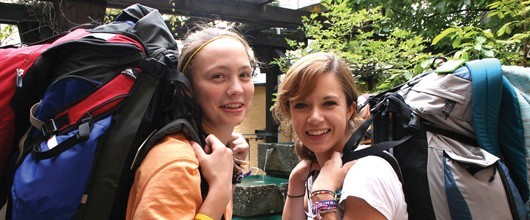 Join the GSWPA Adventure Squad!
Adventure Squad is back, bigger and better than ever. More activities open to more ages, and we'll be adding as we go. At the end of the summer, we will draw 50 winners to receive a custom Adventure Squad buff. The more Adventure Squad events you attend, the more times you are entered in the drawing! Adventure Squad events this year include:
July 21 - Beginner Cave Explorer

July 21 - Cave Explorer
July 27-28 - Intro to Sailing with Pymatuning Sailing Club
July 29-August 2 – Camp Set Sail
August 1 – Beginner Whitewater Paddleboarding
August 18 – Rachel Carson—The Original Go-Getter
A lot of these activities will help you get closer to the Get Outdoors Challenge patch!
This series is generously supported by the RK Mellon Outdoor Initiative.