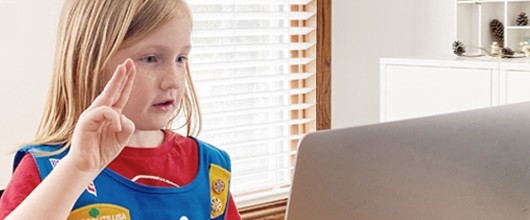 Returning to In-Person Troop Meetings and Activities Interim COVID-19 Guidance for Volunteer
This guidance is provided at a point at which a COVID-19 vaccine is not available. Please view GSWPA's current COVID guidelines before planning any troop activities.
The COVID-19 pandemic continues to change as infection rates rise and fall in different areas. There may be regional differences or developments. Continue to follow local and national directives. Discuss plans with families.