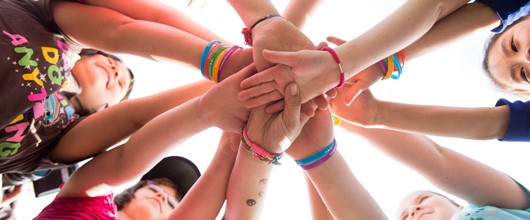 Council Governance
Board of Directors
Girl Scouts Western Pennsylvania is governed by a board of directors, which provides strategic leadership, advocacy, decision-making, partnerships and policy development/oversight. It also includes three non-voting girl members, who are part of the Girl Advisory Committee.
Interested in sharing your talents with GSWPA? Complete the Board Application Form today!
Officers
Lois Kuttesch, Board Chair (Cranberry Township)
Mary Beth Taylor, First Vice Chair (Pittsburgh)
Dot Brookes, Treasurer (Cranberry Township)
Victoria Kush, Secretary (Cranberry Township)
Pat Burkart, GSWPA Chief Executive Officer (Pittsburgh)
Members-at-Large
Amy Lynn Haller (Pittsburgh)
Dana Pascarella (Pittsburgh)
Dawn Williams Zabicki (Presto)
Denise Sabolcik (Moon)
Dennis Lindberg (Ridgway)
Elizabeth Lamping (Mars)
Hilliary Creely (Indiana)
Jon Colburn (Pittsburgh)
John Polacek (Johnstown)
Kelly M. Ryan (Clarion)
Mary D Kohler (Wexford)
Michelle Maccagnan (Gibsonia)
Missa Murry Eaton (Sharon)      
Sarah Shaffer [Ex-Officio] (Pittsburgh)
Nicole H. King (Zelienople)
Girl Advisory Committee
Ava Nachman
Regina Seath
Laura Shope

Council Delegates
Members 14 years and older may serve as council delegates and participate in the council democratic process. Delegates provide guidance and input to the board of directors on major issues and policies affecting the future of the council and communicates those issues and policies to Service Unit members.
Delegate Position Description
Delegate Election Procedure
Delegate Guide
Blue Book of Basic Documents
For more information about becoming a board delegate, please contact delegateinfo@gswpa.org.

Annual Meeting

Held each spring, the Annual Meeting is for all members 14 years and older. Save the date for the 2017 Annual Meeting on April 8. 
• Receive updates and provide input into council business and governance decisions made by the Board of Directors;
• Delegates vote on the Board of Directors Slate and Bylaws;
• See some of our outstanding volunteers receive awards
Representation by members in every Service Unit encourages informed decision-making and improved two-way communication.

Fall Town Hall Meetings
The purpose of the GSWPA Town Hall Meetings is to provide members (adults and girls 14 years and older) with the opportunity to:
receive updates and provide input into council policy and governance decisions made by the Board of Directors;
help set and support the strategic goals of the council;
and provide feedback and participate in discussions and forums necessary to ensure consistent, quality service-delivery of the Girl Scout program to members of Girl Scouts Western Pennsylvania.
Representation by members in every service unit encourages informed decision-making and improved two-way communication.
2016 Fall Town Hall Webinar Recording

2017 National Convention
Mark your calendar for the 2017 Girl Scout National Convention, scheduled for Oct. 4-8 in Columbus, Ohio! 


 
Camp Decision Leadership Meetings
A total of 152 members (121 adults and 31 girls) attended the leadership meetings throughout our council in February to discuss the camp closure decision, and how we can work in partnership to provide meaningful and fun programs, including outdoors and camp programs, to more Girl Scouts across western Pennsylvania. Thanks to all of you for your thoughts and ideas.  

Didn't make it to a meeting? View the Power Point presentation to see what was discussed.  
Camp Closing Ceremonies
Current and former Girl Scouts, volunteers, friends and family are invited to pay tribute to the camps closing at ceremonies scheduled throughout April. Each closing ceremony will include time-honored camp traditions, including songs, s'mores and a flag ceremony. See ceremony dates and more information.