Our volunteers are committed to making sure their Girl Scouts experience awesome adventures, and our council just made it even easier! We created the GSWPA Adventure Guide as a resource to navigate you to the newest GSWPA activities. The guide will be updated with newly posted activities for girls of all levels. And, you can even sign up for email notifications—never miss a new activity again!
Continue >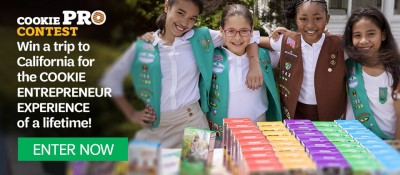 There's still time to enter! Encourage your G.I.R.L. (Go-getter, Innovator, Risk-taker, Leader)™ to show the world how she sets her I-can-do-anything cape in motion to run her cookie sale like a super hero! Get the details on how to submit her entry today. Entries will be accepted through Tuesday, April 30.
Continue >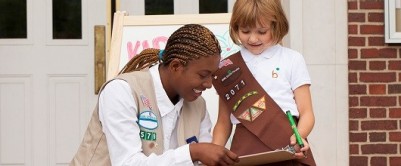 From cookies and a contest announcement to Girl Scout Week, there's a lot going on at GSWPA in March! Don't miss out on things to do and upcoming deadlines in this month's edition of Patched In.
Continue >


5th annual "e" Cookie Bus returns to Erie
18 Feb 2019
Erie Metropolitan Transit Authority (EMTA) and the "e" are helping local girls kick off National Girl Scout Weekend in Erie. Millcreek area Girl Scouts will be aboard the "e" Cookie Bus on Friday, February 22 stopping at locations to sell cookies.