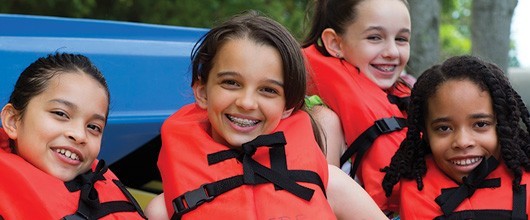 Financial Assistance
Girl Scouts is about sharing the fun, friendship, and power of girls and women together. Any girl in grades K-12 can join Girl Scouts. 

Financial assistance is available to assist girls with the $25 membership dues and to help pay for participation in camp or council-sponsored programs.  
We have recently added additional support to our financial assistance program that provides basic uniform components to those families who have been awarded financial assistance for membership dues. If you've already been approved for financial assistance for the 2018-2019 membership year, you can still take advantage of this option. Please contact customercare@gswpa.org for information on how to obtain uniform essentials.
Parents/Guardians can request financial assistance for girls when joining or renewing by selecting "Request Aid" on the Payment screen during member registration. A GSWPA staff person will email the parent/guardian the application to complete to be considered for financial assistance. 

To request financial assistance for council-sponsored camps and events or membership, please complete one of the following online assistance applications.

Online Financial Assistance Application - Camp and Events

Online Financial Assistance Application - Membership
Visit our Forms Library for paper Financial Assistance applications.