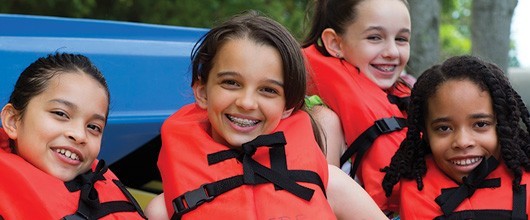 Financial Assistance
Girl Scouts Western Pennsylvania is all about sharing the fun, friendship, and power of girls and women together, even when we are faced with a difficult situation like Coronavirus (COVID-19).
Many families are facing a new normal when it comes to things like work, home life and finances. It's thanks to our amazing troop leaders that our girls get to and continue to have a Girl Scout experience even during these times.  Because of the economic impact of Coronavirus (COVID-19), we will be opening the financial assistance option to both new and renewing troop leaders to cover the cost of membership dues.  
Financial assistance is available for any renewing girl in grades K-12 for the 2022 membership year (Oct. 1, 2021- Sept. 30, 2022), as well as renewing troop leaders.
To apply for financial assistance:
Troop leaders:  You will need to fill out the Financial Assistance Request form BEFORE you renew or register.  Please use the Troop Leader Financial Assistance Request Form to apply. Then, wait for follow up from GSWPA staff. You can also find the link on our Forms page.
Girls: Parents/guardians can request financial assistance for girls when joining or renewing by selecting "Request Aid" on the Payment screen during member registration. A staff person will review the request and notify the applicant of approval or request more information
Financial assistance is awarded for both girls and troop leaders based on the income guidelines of the National School Lunch Program or if your family has been directly affected by Coronavirus (COVID-19). Members applying for financial assistance because of an economic impact of Coronavirus (COVID-19) will not receive uniform pieces as part of financial assistance at this time. We will revisit this option at a later date.  

Financial Assistance for camp/activities:
To request financial assistance for council-sponsored camps and events please complete the following online assistance application.

Online Financial Assistance Form: Council Events
Visit our Forms Library for the paper Financial Assistance application.