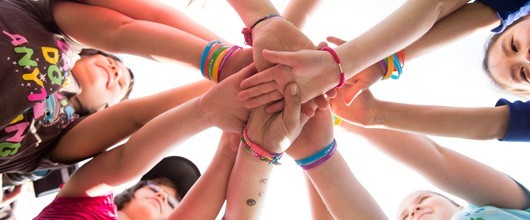 New Troop Leaders
Let's Get Started!
Share in the fun and excitement as a Girl Scout troop leader! Troop leaders work with other volunteers to help girls learn new skills, explore new adventures, make new friends and create memories that will last a lifetime.
Here's what you need to do to get started as a new Girl Scout troop leader:



Once you've been cleared and approved as a troop leader, review the New Leader Passport—a printable guide for leading a Girl Scout troop.

Watch this required Orientation Video, which gives information specific to our council, provides guiding resources that will help you deliver the Girl Scout Program, and shows you how to find support for your efforts. Complete the Knowledge Check after watching the Orientation Video so we know you've completed your orientation. 

Learn how to maintain your troop's financial health by watching the Managing Finances video. Then complete this Knowledge Check so we know you've watched the video and are ready to meet with girls.

Attend New Leader Training.
This in-person session provides new leaders with a closer look at Girl Scout troop management and how to help girls discover, connect and take action! Find upcoming sessions in our Activities Calendar.

Attend a webinar on the Volunteer Toolkit to jumpstart your troop's meeting plan.  Register for a session in our Activities Calendar.
Resources & Forms
Managing Finances

Health & Safety

Troop Leader Resources